Work with me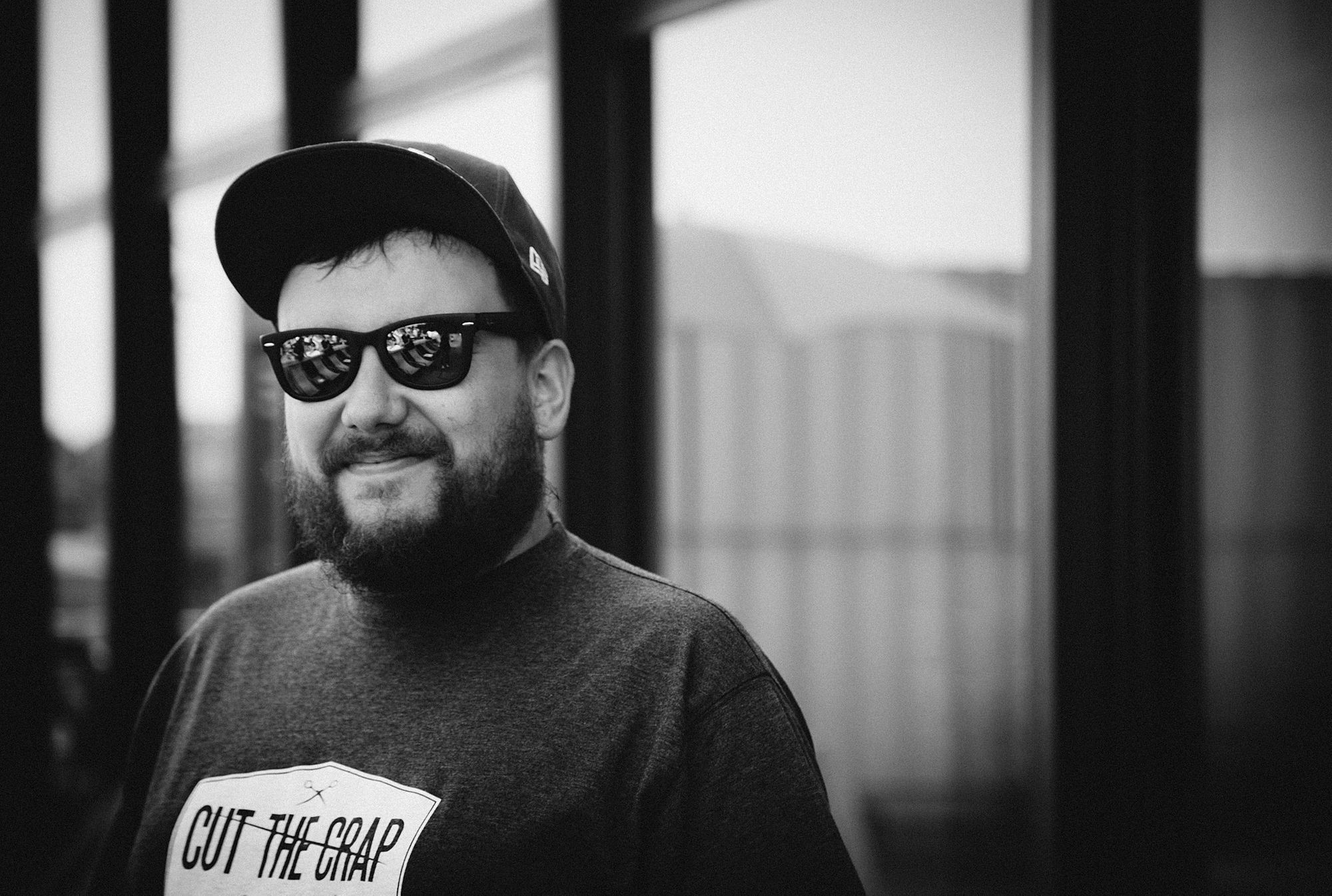 I'm a product designer and a curious generalist with over a decade of experience. I like wearing many hats, both figuratively and literally, so I've been  working with all sorts of product teams, agencies and consulting for  large corporates over the course of my career. Most recently, I  co-founded and lead product efforts at Lifetramp, a mentorship platform covered extensively by media all around the world, spawning its own national reality TV show and even a lesson plan for school kids.
I'm interested in contract as well as part- and full-time  product & design roles, preferably remote but I will consider offers  in Berlin, Germany. I thrive on solving business problems with  design and I have experience overseeing and leading design and product  teams. I can add value at any stage of your product — from helping you  figure out how to translate your vision into a product, to helping you  create consistent, quality product design and grow a design team. I'm a  big fan of servant leadership and leaving the ego at the door.
I enjoy being on the bleeding edge of technology and constantly  learning and acquiring new skills, so if you're looking for someone who  isn't afraid of taking on new challenges, we definitely should talk.
Areas I thrive in
User-centered product design, from conception to implementation
Rapid prototyping, testing and developing ideas into fully fledged products
Designing visual identity guidelines and design systems
Helping companies establish a lean — scalable, repeatable, measurable — design process
Managing, mentoring and leading design and product teams
Areas I'm familiar with
Those are basically things I did before and can do, some better, some worse.
Front-end development, especially on the design side (Sass, Less, PostCSS, creating scalable styling solutions etc.)
User research and product discovery
Things I want to be doing in the future
Building, managing and leading design teams
Design systems, style guides and systematizing visual identities
End-to-end product design projects - from discovery to delivery
Data-informed, goal-oriented and measurable product design projects
Things I generally don't work with
Illustration (reach out, though, I know a couple of great illustrators)
Gambling, payday loan, crypto, and other morally questionable businesses
Roles I'm interested in
Principal product designer or design lead / VP of design
Multidisciplinary roles focusing on the following facets: design,  product, front-end, user research, marketing and content creation.
Couple of things I worked on thus far
Leading design efforts at Lilt: working with Product, Engineering and Marketing departments on making sure design standards are being upheld, which includes rolling out design process, design system efforts and working on user research based product initiatives.
Hiring, leading, and managing designers at Lilt.
Co-founding & leading product efforts at Lifetramp
Teaching user experience & product design at AGH University of Science and Technology
Creating branding and user experience / user interface for Mumslink
Building a product design team and managing rebranding & redesign efforts at airfy
Working with MING Labs on creating products and experiences for large variety of clients
Creating brand guidelines, style guide, as well as overseeing big picture customer-centered product development at anynines
Designing style guide and new branding guidelines for tracdelight, part of Burda Media group (owners of Elle, Vogue etc.)
Designing initial version of ShopLove mobile shopping app that got later acquired by Burda Media group
Working on user experience and user interface for the first ever version of Hive Bitcoin Wallet Mac OS app
Leading product design at Kanbanery, one of the first-ever online kanban boards
Working on creating user experience for a personal knowledge manager Second|Brain, internal product of Making Waves
Working on first-ever version of the interactive map of Norway's hot tourist destination, for VisitNorway.com
Designing internal tools for Norwegian government
Speaking engagements
I have experience speaking about product design, leading product  & design teams. So far, I spoke at multiple conferences and meetups,  including
as well as countless other smaller meetups and conferences.
Testimonials
No proper landing page would be done without testimonials, so here you go:
Mariusz is an absolute pleasure to work with. He's a seasoneddesign leader and does an excellent job managing the customerand business goals in tandem with the product design. I give him my highest recommendation!
— Jordan Lunetta, Founder & CEO of Kiro
Mariusz has that rare, golden combination of skills you want in a product designer. He's sharp and skilled for sure, but he will also challenge any underlying assumptions, ask for data and evidence, and will push back hard at the first sign that we aren't prioritizing the customer. To top it off, he's also practical, and knows when to forego idealism and just get something done. Working with him made me a better product manager, and our product more delightful to our users.
— Daniel Hom, Freelance Data Analyst, with whom I was lucky to work with at Lilt
Mariusz has a great combination of skills.  He's highly creative, very technical, and very practical at the same time.  I worked with him on a highly innovative, boutique product that needed to bend the rules from anything we have done in the past.  Mariusz was the perfect designer for this.  He was always steps a head of me and brought really great ideas to the table that made large impacts to the product and still worked within our timeline.    At the same time, he was able to work technically with our dev team to tee them up for the most seamless implementation possible.  I would highly recommend Mariusz!
— Danielle Chircop, Executive Director, Technology Platform Development at Kaplan, where I helped design & build an online learning platform for ELEVEN
Mariusz is so good at mentoring that in the 3 short months I could  work with him, he kickstarted my career in a way no one else could 😍
— Timea Konya, Senior Product Designer at Ecosia, who I was lucky to hire and work with at airfy
Mariusz's help came at a critical time for me when I was learning  more about the daily ins and outs of the product design career. He gave  me well thought out visual critiques on my portfolio and also gave me  the accountability that I would actually commit to making those changes.  He was readily available to help answer any questions I may had and  also provided abundance of resources that helped me keep learning when  we were not face to face. Oh, he's also a big fan of Adventure Time,  which is always a plus.
— Ye Heon Shin, Product Designer at Meetup, who I mentored back when he was a Design Intern at Oak Studios
Mariusz has an incredibly knowledge–based approach to design, that  helped me as a CTO to easily get behind the framework he built for  everything from brand to product. Whenever I need to decide which design  angle is best for us, Mariusz asks the right questions to get me there.
— Arvid E. Picciani, former CTO at airfy, with whom we worked together at airfy
Mariusz was an important asset for our big redesign. His code skills  makes him a great hybrid to work with. Extremely self-driven and  effective, and takes decisions that are perfectly aligned with our  product, which is, the single most important feature I look for in  designers.
— Elin Aram, Lead Designer at XYO who worked with me directly during a large XYO UI overhaul
Sounds interesting?
If that sounds like a good match for the role you're looking to hire for, let's talk!